Before his December birthday, Jin will be at the military's 'front line'; fans should refrain from sharing his shirtless photos – The Indian Express
Before his December birthday, Jin will be at the military's 'front line'; fans should refrain from sharing his shirtless photos – The Indian Express
A number of BTS fans reached out to Jin on Weverse to inquire about his birthday plans, in particular.
After answering numerous questions on Weverse Saturday night, BTS' Jin left ARMY in a state of awe.
He also revealed when he would be joining the military after requesting fans not to share his shirtless photos.
He said he wouldn't be able to celebrate his birthday with his fans since he'll be on the front lines by then.
As fans heard this, they expressed regret, saying, "I couldn't believe he was going." Another said, "It's hurtful to hear it from him…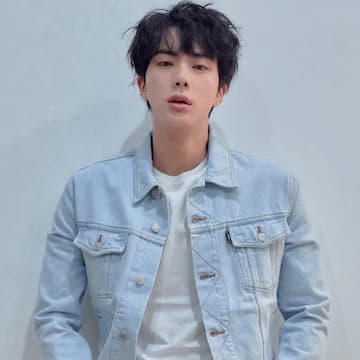 🐹 'No..I'm on the front line…' @BTS_twt #BTS #BTS #JIN pic.twitter.com/EqvXwJLtHE It sounds like he got his military assignment!
ARMY smiled as Jin responded, "Don't share stuff like this, focus on my face instead.".
In October, Jin got to say goodbye to ARMY in person following Coldplay's performance of Astronaut.
Regardless of the constant debate surrounding exemptions, the singer and his band members revealed they had been planning for their military service for over two years and that they wanted to serve after the release of the album BE in 2020.
rm recently, debate surrounding,
Read Article: The Indian Express
Before his December birthday, Jin will be at the military's 'front line'; fans should refrain from sharing his shirtless photos – The Indian Express
Before his December birthday, Jin will be at the military's 'front line'; fans should refrain from sharing his shirtless photos – The Indian Express